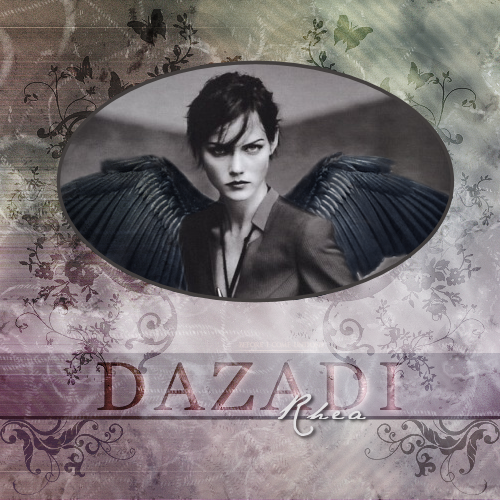 The muted sound of their arrival would probably alert Xanth's guardian, that blasted black beast that called himself a cat, so Daz immediately swallowed them with shadow. The panther could probably still sniff them out but he'd be at a disadvantage if he couldn't see them, assuming he decided to attack them. He had the last time Daz came here uninvited, but she'd also brought Kade with her back then and her intention had been to steal. Who knew how the panther normally reacted?
Daz wouldn't put it past Xanth to have him act out of the ordinary, anyway, and she glanced skyward as strange visions of black goo dripping from the ceiling filled her mind.
Snorting at her own imagination, Daz stepped smoothly and silently away from Kiril. If they were going to get zapped, then she didn't want to be standing too close to him.
Pointing towards the throne, Daz grinned. Keeping their conversation telepathic to avoid detection as much as possible, even though Xanth could probably eavesdrop, she whispered to Kiril,
"That looks as good a place as any to have some

cake

!"