not actually to scale - it's a lot smaller than this would suggest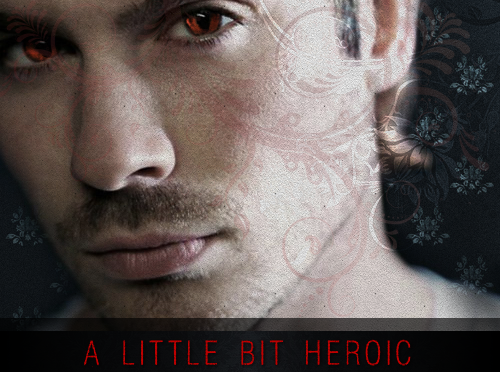 They called it an apartment, but it really wasn't. It was half of a house that had been split in two to make room for twin two-up two-downs because the landlady's family were all gone and she couldn't afford the place by herself. She'd kept the better half of the house, of course, and his "apartment" was barely big enough for Kiel and all his stuff, but it was his home away from home, a place to sleep and cook and eat, and he was barely there anyway.
It had sorely needed work when he moved in since there was mould on the ceilings, peeling paint on the walls, and furniture nibbled away by imps. The dead stump out front had weaved its roots into almost every nook and cranny of the grassy driveway, erupting out here and there so it was impossible to park a cart on the uneven, bumpy dirt, but since Kiel walked everywhere anyway that didn't bother him. Besides, it seemed like visiting dragons enjoyed chewing on it.
The selling point for him had been the view. The house was set back a few yards from the main road headed south out of Alexshire, which put it a stone's throw from the river, and it backed onto rolling fields of gold and green where he sometimes danced with Shane. There were a couple more trees scattered around the vicinity that blossomed every spring, but they were small and dainty and not enough to block his view. He felt like he could see for miles across those fields when he stood at his kitchen window, like he could just start running if he wanted and never find the end. It reminded him of home.
Added bonus? It was halfway between the centre of New Alexandria and Zeph's shop.
So he'd signed the lease, his mind frothing with ideas, and set to work. It took him months to finish a single room, but that was only because he'd get bored with one thing and start another before it was finished. He threw out the imp-nibbled woodwork, giving it to a carpenter who wanted to see if he could salvage any of it, and got a discount on new pieces for his trouble. He painted the walls white to brighten up the small rooms, and offset it with fiery reds to cheer the place up.
And then covered most of his painstaking efforts with framed photos of his family.
The kitchen was the best part for him. Not only was it bigger than he could have hoped for the kind of cash he could wave around, but it was more or less open plan, with a straight shot through from the living room. It also had what the landlady called a "breakfast bar", but since Kiel usually ate on the move or on his couch, he just used it as another space for storage and cooking.
Upstairs, the layout was pretty much the same, with the bathroom sitting over the kitchen and the one cosy bedroom - made all the more cosy by a double bed that took up most of the room - over the living room. One big window gave him something to look at when he woke up in a morning (since, you know, he rarely remembered to close the curtains before he went to sleep, so it was probably a good thing he didn't have neighbours opposite what with Zeph walking around nearly starkers all the time) and he'd squeezed a wardrobe into a corner, but the most distinguishing thing about his bedroom was all the hooks lined up on the wall where he hung his hats.
Yep, this place was his, and he'd earned it. But damn if he still didn't miss home.