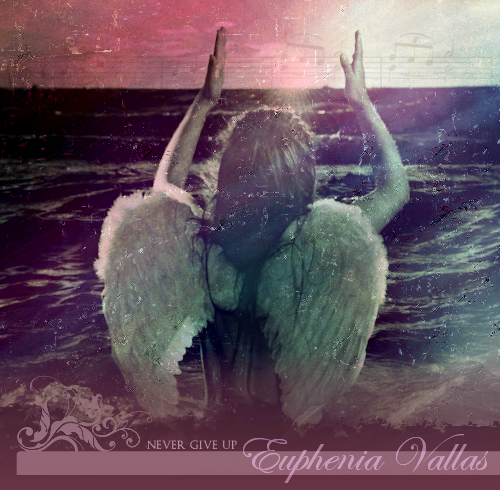 PB
·
DaFont
·
Aethereality
·
rcr
·
Obsidian Dawn
·
Beyond Tonight
·
Dreams Time
Finding her way around the city wasn't too hard, but Euphenia owed a great deal of that to her much abused map. The poor thing looked as if it had been through the wash twice over. She had not needed to stop and explain to anyone, yet, that such was due to snow exposure during her visit to Xanth's Grotto, but she was well prepared to do so if anyone insulted the faithful sheet of paper. Squinting, she could just make out the half faded print labeling "The Ark" as supposedly being a mere walk across the street. She certainly hoped so, as she'd passed a food cart a few streets back, and it had reminded her of breakfast. Maybe if the owner of The Ark was receptive towards her, Phen would have time to swing back and get something to eat before returning to Haven.
-------------------- ~+~ --------------------
The pushing open of The Ark's door was accompanied by the sound of folding paper, as Euphenia wasn't going to risk damaging her map any more than she had to. Tucking the neatly folded guide to her new life in a coat pocket, Phen took a good look around. She decided that she liked the place at once. It was warm and open, despite the flurry of displays crammed along the walls. Every potential pet seemed content, and she couldn't make out any of the tell-tale signs of neglect she'd read so much about. Admiring the tiles with the different animal patterns, as well as the selection of creatures big and small, the winged nymph pulled down the hood of her gray wool coat and tucked wisps of pale blond hair behind her delicate little ears. She resembled a porcelain doll bundled up by an overprotective child. Phen even had the flushed cheeks and bright eyes, the latter's twilight colors seeming to swirl in her excitement at finding what she sought.

"Pardon me, is anyone there?" she called to no one in particular, her usually soft voice maintaining its musical lilt despite having to be raised. She must have come at a time when whomever The Ark's owner left in charge was getting something from the back of the store. At least, she hoped that was the case. They wouldn't leave all of the animals unattended, would they?