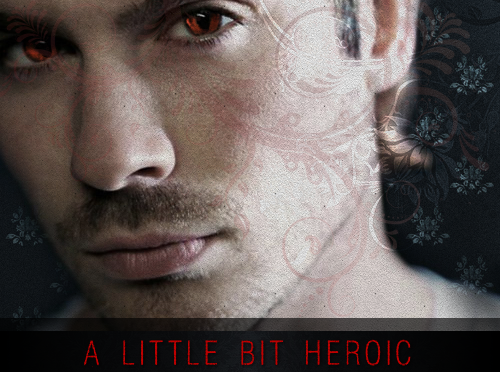 "Ow. Ow. Ow. Ow..."
That was, like, Kiel's new mantra, apparently. Like, it wasn't deliberate, but if asked why he was "Ow"ing his way down the street, he'd swear on his life that "Dude, my foot's falling off!"
Like, it wasn't, obviously. At least, he was pretty sure it was still attached. He was trying not to look at it, 'cause somehow that just made it hurt worse.
Shane snuffled at his side and Kiel would swear she was laughing.
"Like, it's okay you laughing, man, but it hurts, okay?"
The 'kin snuffled again and shook herself — which was tough on him, 'cause he'd been using her as kind of a walking stick. Which in itself was awkward, since she was so much shorter than him...
"Well, but, like, that'll teach me to race circles around a dashiri, hahahahaha."
Well, like, in his defence, he hadn't meant to upset the herd but, like, his hat got blown off by the wind while he was out running with Shane, and he'd chased it, and chased it, and chased it... and only realised he'd chased it into a dashiri pasture and pissed off a bull after he'd already been knocked sideways by a big brown trunk.
"Like, I think I'm lucky, you know. I heard a guy got mauled once just for, like, looking at them funny."
There was probably more to the story than that, but he usually only remembered the weirdest parts.
And then, he realised he'd limped right past the healer's he'd been aiming for.
"Dude! Dude, man, like, dude! Why'd you let me go past it?"
Shane's tail flicked out and then curled back around his wrist, helping him to steady himself against her butt. He was just glad it was cloudy enough for her to be out this afternoon, man, 'cause otherwise he'd have had to limp all the way home by himself.
"I can't believe I gotta get a new COM, man. That's, like, a whole month's pay, for sers!"
No way he was going to fish it out of the big, smelly brown pile it had landed in, though.
Bursting through the clinic door with a "TA-DAH!" pose, he hobbled inside and said,
"Hey, hey, like, my foot's coming off, man, for sers!"