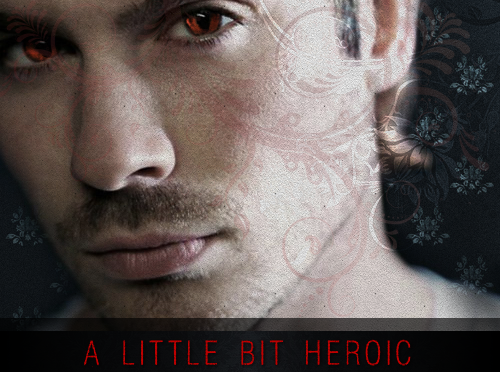 ((Continued from
Running Down A New Path
.))
When Pria landed on a wide rooftop in the middle of the White City, Kiel sat back and released his white-knuckle grip on the harness. Shane didn't wait for either of them to dismount before leaping straight from the dragon's back, shifting mid-air back into her 'kin form so that she landed on all fours with the grace of a spiny-tail.
"Wah. I fig I swawwowd a wug."
His tongue sticking out of his skull, Kiel rubbed at it ineffectually. If he really had swallowed a bug (which was likely, 'cause Kiel totally wasn't as flight-experienced as Lenny), then he hoped it wasn't a poisonous one, but, like, at least he wouldn't have to snack for a while, now.
Waiting for Lenny to dismount, Kiel patted his head to fluff up his hair.
"Man, I can't believe I lost another hat. That sucks, it sucks! You totally owe me a new hat, man, for sers!"
In answer, the burgundy dragon shook herself, and Kiel almost toppled with a
"Wah!"
head-first into the rockery that lined the roof garden.
"You're so mean, you're so mean!"
Eventually, he was off the dragon's back and hanging over the roof wall to coo and "Wah!" at the many different colours and types of dragons flying overhead and sunning themselves on the city's white rooftops.
"Dude, man, how awesome is this? Like, for sers, you know, I never get tired of this."
He'd been coming to Nirim with Zeph almost every weekend for a year, and while the big hairball liked to get straight in and out of the dojo, Kiel usually managed to turn at least some of their visit into a date — that usually involved at least ten minutes of pure ogling. Of dragons, not of Zeph. 'Cause, like, you know.
Yeah.
"I take it you want a return trip too?"
"Like, totally, man. Hey, hey, Lenny, how long you wanna be here? Like, two hours?"
"Hmph. It will be dark soon."
Nirim was totally the opposite of Elysia, or something.
"I do not wish to be here after dark. You have one hour."
She said the last to Lenny as well, and then snorted when Kiel pouted like a child. He could totally understand her reluctance, though, 'cause Slythe and his family's dragons were the same. Like, the city's skies were kinda chaotic at the best of times, and while they had pretty good night vision, it was still harder for dragons to see and navigate in the dark. No way he wanted to have a crash.
"Okayyyy, fiiiiine."
Waving frantically with one hand, he tugged at Lenny's shirt with the other.
"Less go less go!"