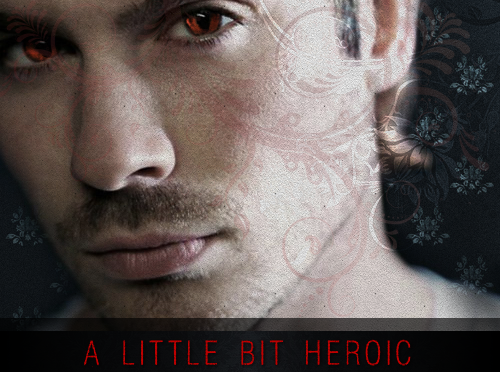 This quest is open to anyone who wants to join in, but is for Lucian first. It's the one where High Priestess Fay Prydwen asks someone to find a shrine on the Fae/Chandric border.
---
It started with a kiss. Like, kinda but not really, man. He just always wanted to say that, wahahahaha.
He was just walking along, doing his job, delivering packages, and then he knocked on this one door and this woman in a priestess's robes opened it and Kiel was suddenly being sent on an
errand
. Like, that's what she called it, you know? Except, Kiel had never heard of any errand that sent the errandee into the local tavern to
ask questions
.
"So, like, you seen it, man?"
"What, the shrine? You kidding? Fay's got her head up her arse if she thinks those stories are true!"
Laughter — raucous and even cruel — circled the pub as pretty much everyone joined in on the whole "taunt the poor guy and the priestess" thing.
"You're just as much in need of a brain if you're doing her dirty work for her."
"Well, no, it's just 'cause, like, I was just doing my job, okay, and then this chick grabs me and plants one on me and I was like, wah! Like, Zeph'd totally rip her teeth out one by one if he knew about it, you know?"
Kiel's shoulders slumped for a second. Like, he said that just 'cause it was kind of rote by now, but he wasn't so sure any more that Zeph would really care. Besides, it's not like Fay had actually kissed
him
, you know?
"Oh, sorry, I thought you were someone else. You didn't happen to see a strapping young hunter around here, did you?"
"So you agreed to search the forest just for a kiss?"
"Wah! No way, no way!"
Leaping off his stool so he could slap a hand over the man's mouth, Kiel flapped his free hand, panicking a bit.
"Like, don't tell Zeph that, okay? But, like —"
He settled back, totally oblivious to the guy's nasty stare or the tension that had swept the room, and scrambled back up onto his stool.
"— she seemed kinda desperate, you know, and my dad always said that "You gotta help the damsels, Kiel". Like, you know?"
Having lowered his voice to mimic (poorly and irreverently) his Rutilus father, Kiel flapped his hands again and returned to normal.
"She said all I had to do was find out where to go, and she sent me over here 'cause the guy who's been helping her told her someone here had pointed him in the right direction, but he's disappeared and never told her who that was or what they said. She said she'd find another hunter or tracker or something to actually head out there once I got the info, you know, but, like, I dunno, man, that guy she was expecting kinda seems like a flake, you know? So you ever heard anything about that shrine, man? Or, like, know who the guy spoke to?"
Another chuckle, and the guy shook his head.
"Lotsa folk come through here, kid. You don't stand a carser-on-a-diet's chance of ever finding it."
"But. Like. Awwwww."