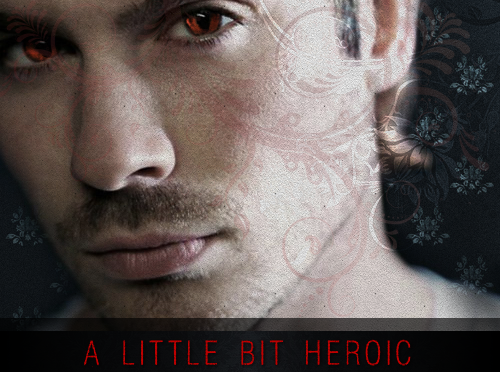 Pria had warned him that the jungle was too dense for her to land, so she had dropped he and Shane off in Serendipity and flown off for a swim in Thesean Lake to wait for his summons. He was supposed to lure the hydra into some sort of clearing so she had a better shot at it, but the further into the jungle he got and the more time he had to think about their plan, the more he began to realise that, like,
"I'm gonna die, I'm gonna die, I'm so so so gonna die."
Shane's tongue was rough and wet in the palm of his hand. They had chosen a moonlit night to do this so she could help and they still had visibility, but he totally hadn't banked on most of Neme's light being blocked by the canopy overhead.
"Freaky, it's freaky, man."
The leaves dappled what moonrays filtered through and the soft glow of his shevrock cast weird shadows that, like, totally moved, man. He'd totally be wigging out if Shane weren't completely calm, like, her ears flicking toward noises but not pulling that predatory growl she did when, like, there were monsters trying to eat him.
"Chill, man, chill."
He was a warrior. He was a Rutilus, a Dracovarian, a
summoner
. Like, he could totally pull this off, right? Hydras weren't even that scary. Right?
"Like, right?"
"Wah."
He wouldn't even be in the damn jungle, but he'd seen what that hydra thing could do. Like, it had been months back so he'd sort of kind of forgotten about his misadventures with Kazuma (dude, that vamp was gonna get him killed, man, for sers!), but then he'd heard about another bunch of people getting killed and the hydra had apparently started getting closer to the town. Kids had gone missing, man. Like,
kids
, you know? And, like, okay, so maybe the hydra wasn't the culprit for all of it, but, like,
dude
, man.
Kids
.
So here he was, his entire armoury strapped to his chest (dude, he was so glad to be a Rut', man, for sers) and the hilt of his still-sheathed katana clutched tight in his left hand. Shane's eyes gleamed in the dark as she glanced back at him, and he followed her silhouette as she sniffed after their prey.
"A hydra, man. High-drahhhh."
He paused, physically and verbally, to let that sink in.
"Zeph's so gonna kill me."
If the hydra didn't get him first.