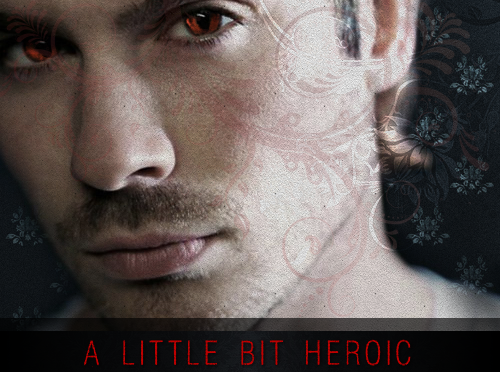 Like, dude. Autumn in Alexshire. He should totally have been all, like, "Yayyyy, Xanthmas is coming!" and "Dude, lookit the red on the trees!" and "Hey, hey, man, let's splash in puddles, okay?" Like, hunting down a suitable offering and gifts for his family and, like, trying to decide how offended Pria would be if he tried to carve her likeness out of rump steak. Prepping his mask for the Danse Macabre, pestering Zeph about, like, why was it so coooooooold. Instead, he barely had a roof over his head and, like, had to keep fielding quizzicals from his mom and demands from his dad to "Get home now" like he was still 476 and hadn't just, like, survived probably the. worst. adventure, like, EVER. Like, for sers, man, he'd
almost drowned
! Like,
twice
if you counted that weird water trap trench plant oasis thing that had almost sucked him dry.
"Dude, man, for sers, like, this is so lame, okay?"
He kicked a pile of rubble with a dusty black boot and pouted at the bakery he'd totally visited, like, every lunch. It had been reduced to jagged, crumbling walls and brick dust along with half the neighbourhood — like, including the little bistro he and Phenny frequented after their morning runs, the place Laces treated him and Zeph to when she was fishing in their brains, and, like, bummer of all bummers, the pastry shop he used to stop at on his way to Zeph's from Marty's. And, like, okay, so, like, he hadn't done that in a while 'cause, like, you know, he wasn't a courier any more, but he'd loved their croissants and custards, okay?
"Like, how can one quake do all this, you know? Like, I mean, I'm from Dardanos, okay, and, like, we have quakes and whole volcanoes blowing up and throwing tantrums and lava at us and we still don't get this kinda chaos, okay?"
Like, granted, there weren't that many buildings in Dardanos to fall down and, like, okay, so Dardanians were kinda used to having to rebuild their stuff anyway, but this was ridiculous. Alexshire kinda looked like a stack of dominoes, and he'd heard Espur was even worse 'cause of the tsunami.
"Like, dude."
So, even though he hadn't technically finished his iniation with the League of Protectors, he was on loan from them to the Alexshire City Guard along with a bunch of other mercs (including the crimson-haired Apali he was with right now. Like, wahahahaha. He wanted red hair too!), even though he didn't know squat about keeping the peace. Wahahahaha, Zeph actually said he'd probably cause more trouble than solve it, but, like, they were kinda desperate and it was depressing staring at his house in bits, okay? He'd already taken a couple of weeks to be all, like, post-traumatic and whiny and complain about his arm a bunch. It still ached even though he'd been to a healer for a proper session now Zeph was more or less back on his feet, but it was kinda hard to fix up his and Zeph's places with one arm in a cast, you know?
"Hey, hey, Shane, get your nose outta the rubble, okay, you don't know if there's, like, decapitated hands in there or something, okay?"
Nudging the shadowkin's head out of his way with a poke of his knee (like, she hadn't left his side since they got back from Acantha, but at least it was getting dark so she didn't have to hide in his pocket any more), Kiel tipped back his totally-not-uniform tartan newsboy cap and, like, edged a jagged brick out of his way with his foot.
"Dude. How long do you think it'll be before the bakery rebuilds, man? Like, I'm starving, you know? Like, for sers."