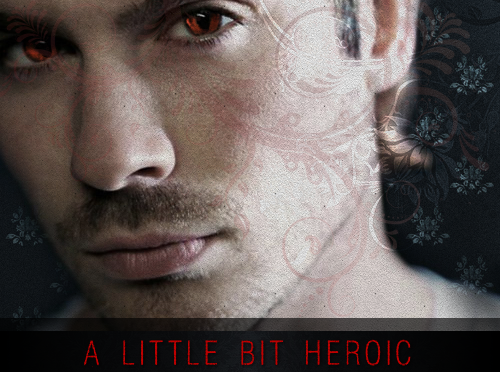 There was a scuffle near the quadrangle. Like, Kiel could hear it all the way from the bakery where he and his partner of the day were ogling cakes in unison. The baker'd just got done ribbing them for drooling on his counters when the yelling started.
"We should check that out."
"B-but my cake!"
When the baker promised to hold it for him (like, but not literally 'cause then it'd be warm and gross), Kiel let the junior guard drag him by the cuff of his sleeve out of the shop, and then hopped a ways after him.
"Oi, oi! What the Hel?"
A woman in acolyte robes had some dude pressed up against the broken plinth of Xanth's ex-statue, her fists wrapped around his shirt front and his feet totally, like, a foot in the air. When Kiel copped a look at her red eyes, he realised why.
"Duuuuude, wahahahaha. What the heck are you doing to him, man, for sers?"
She ignored him to shake the dude like a rag doll.
"You take that back! Take it back."
"Get stuffed! It's the truth!"
"Ummmm, what's he gotta take back?"
Kiel asked his partner. The other guy just shrugged.
"How can you say Xanth's forsaken us? That's blasphemy!"
Another shake, and the dude's eyeballs were starting to roll back. It was way creepy, man, for sers.
"How can you say she hasn't? Look at this place!"
He swept an arm across the quadrangle where purple dust and chunks of marble scattered like leaves on an autumn breeze. Kiel gaped about himself. It looked like someone - probably the priestesses - had started to, like, sweep up bits and stuff, but, like, yeah. It was still pretty much chaos. His folks'd be so bummed to see it like this.
"Hey, hey, guys, like, I don't think throttling the dude is gonna make Xanth any happier, you know?"
Wedging a shoulder between them, Kiel gripped the woman's thick wrists and tugged. She glared at him, then saw his temp uniform and sighed. She finally backed off when she realised he had back-up.
"You should be grateful Xanth's so forgiving."
"Get a life, you—"
"Oi, oi! Break it up. Get lost. Go on, before we let her have at you again. Xanth-damned faithless. Get out of it."
The crowd began to dissipate as Mickey kicked debris at the anti-Xanthian. Kiel patted the Rutilus' arm.
"Like, you okay, man? Like, well, but I should prolly be asking the dude that, wahahaha. What'd he even say, anyway?"
The priestess was, like, pretty big, you know? Taller than Kiel, like most Rutili, and clearly a fighter before she was a priest. So when he saw tears in her eyes, he could only, like, gape like a moron.
"What everyone's saying these days. That Xanth has abandoned us, that the broken statue is evidence of that. That we have a new god now. Like this Danae's even real,"
she scoffed.
"Um, but, like..."
Kiel for once was speechless. He wasn't sure that telling her he'd
met
the dude was helpful, you know?
"The Voice, we think the statue is a test, that the quake was a test. So many have forsaken her, why should Xanth bother with us?"
She sniffed, then turned to scoop up a chunk of marble.
"So we're going to rebuild it for her. We're going to show her we still love her. And maybe these faithless jerks—"
She nodded at the people passing by without even so much as a sideways glance at where the statue had once stood.
"—will remember what she's done for us over the millennia."
Kiel studied the wreckage, like, totally mute for once in his life. He glanced at Mickey, then rolled up his sleeves.
"Okay, so like, we totally have no where else to be right now."
Like, 'cause it would totally count as doing their job, like, right? They were meant to keep the peace, after all, and this seemed kind of like a hotspot, you know? And so what if they helped out while they were 'patrolling'?