Sidpantion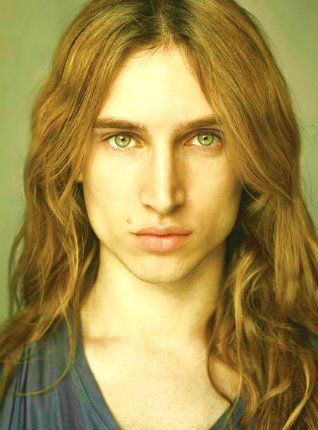 Ayad Sidhe
MALE | 24 | DANCER/SINGER | FAETH | N/A
A P P E A R A N C E

Height: 5'7
Build: Decent muscle definition, Average build among species
Eye colour: Green
Hair: Dirty Blonde

First Impressions: Sidpantion carries a long, thin like switch with tinyknobs on it every inch or so down its 4 feet diagonally across his back like a bow, connected to a tightly knitted yarn used as a strap across his chest. In the Nymph community, even a 'weapon' such as this could be considered a bit fighting. Sidpantion prefers to wear the least amount of clothing during the warm months, covering himself in green fabric shorts when around other Sidhe or Nymph's, but when around other species, he throws on less skeptical attire of a brown shirt and pants with a loose felt belt tied around his waist.

Distinguishing Features: A necklace with walnuts for beads, and anklets made of moss.

Play-by or Description: Jose Wickert
P E R S O N A L I T Y

accepting
affectionate
ambitious
candid
caring
cheerful
thoughtful
cooperative
courageous
courteous
decisive
devoted
determined
does what is necessary
perseveres
enthusiastic
expansive
faith in life
faith in oneself
faith in others
flexible
forgiving
focused
friendly
generous
grateful
hard-working
honest
humble
interested
involved
kind
mature
modest
open-minded, tolerant
optimistic
persistent
positive
practical
punctual
realistic
reliable
respectful
responsible
responsive


B A C K G R O U N D

Name: Sidpantion
Birthdate: 9,988 XA
Original Species: Sidhe
Hometown: Sequoia
Financial Status: Sidpantion is doing decently enough for himself; he is not poor nor wealthy, but better off than some.


A F F I L I A T I O NS

Marital Status: Single

Children: N/A

Father: Vanafindon
Mother: Arasinya
Siblings: N/A



H I S T O R Y
Thallominas
7th
9988
XA
Birth

10002
XA
Began career in dance (Age 14)
10004 XA Completed Rite Of Passage
10006 XA Completed Right of Bonding (Ayad)
10012 XA Sidpantion currently dose own a home in his home town (Sequoia) right down the road from his parents, but he prefers to travel and live off what nature offers him so owning his own home is just so he can say that he does so he isn't treated as one of the homeless; though if he met the right Nymph, he'd definitely settle down.
P R O P E R T Y

HOUSE
Address: Sequoia
Tier|Type: 1| Small Tree House
Description:

A N I M A L S
Mount : Flying Mount


E Q U I P M E N T

SPECIAL ITEMS
Item: Switch
Description: Carries a long, thin like switch with tiny knobs on it every inch or so down its 4 feet diagonally across his back like a bow, connected to a tightly knitted yarn used as a strap across his chest.
MISCELLANEOUS|MUNDANE
Item: Miscellaneous
Description: Shorts and various jewelry looped around his body (ankles, neck, etc…)


Name: Mags
Gender|Age: 23
Random Encounters: Absolutely!
Permissions: I'm cool with anything as long as you ASK. 99.9% of the time I'll do what you want, but if you don't ask, than I'm most certainly NOT cool with it.
Plotting: I'm defiantly interested in starting up a family, having kids, a wife, all that jazz.
Other Characters: None


Packs Used:
For admin use only.
Posts Used:
For admin use only.
This post has been edited by Sidpantion: 23 November 2012 - 09:23 PM