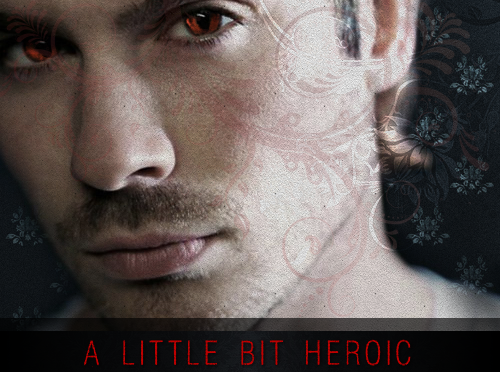 Kiel glared at the dark opening that led into the sewer tunnels.
"Like, I'm pretty sure these things should have, like, great big huge thick, like, doors over them or something, okay?"
He was talking to one of the Purifiers who had been telling him about the latest monster attacks down there, even though she'd long since turned away to, like, find fascination with a cat or... Actually, he wasn't sure what the heck that thing was. It could be a cat, or it could just be, like, a giant rat or something. Beady eyes on a scraggly ball of fluff, that was all he could make out.
"Like, you know, because of things getting in there that shouldn't be in there and stuff. Like, you know?"
When he realised he wasn't going to get any more response from her, Kiel totally continued talking as if he had listeners and stepped through the hole. Like, Alexandria was one of few places he'd been that actually made the sewer tunnels part of the architecture of the city, you know? Like, they were kinda almost as proud of them as they were of the buildings on the surface. Which kinda stood to reason and everything since they also made a huge deal out of the Crystal Caverns, but Kiel didn't think the
sewers
had anything that would attract tourists. Unless you counted the Nyads, which Kiel totally would because, you know, they were pretty and stuff, even when they were covered in... Well, Kiel didn't really want to think about what they got covered in. Maybe 'cause he was with Zeph and all, he just didn't find Nymphs quite
that
appealing, you know?
"Like, at least this time I'm totally equipped for bad-assery, you know?"
he told a soggy piece of toilet paper as he stepped through a shallow trail of filth. He had remembered to bring his carsic acid in addition to all his knives and swords and even his replacement replacement replacement katana, 'cause the last time he was down here he'd run into serious trouble and, like, what were the chances of this thing really being another kumo but, like, just in case, you know? At least if it was a kumo it wasn't a gytrash, because, like,
"Gytrashes are, like, the worst creation, like, ever, man."